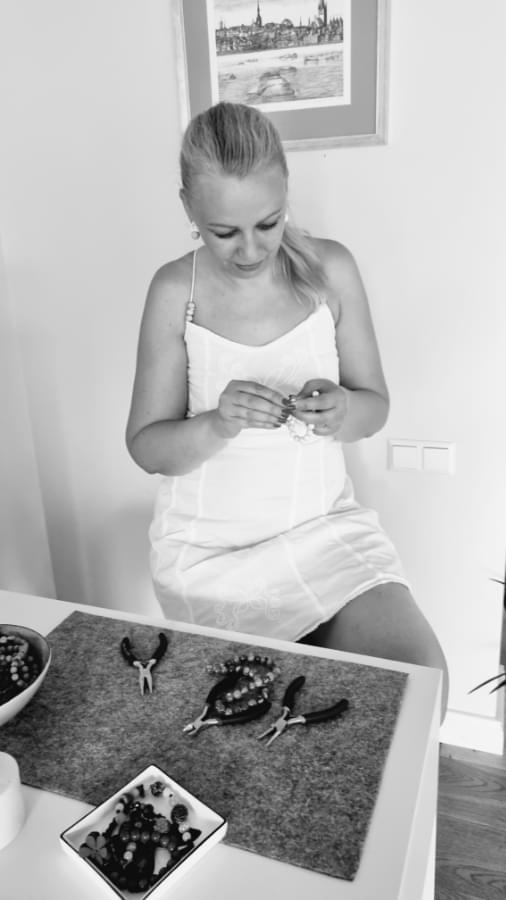 Welcome to the Padūdė design e-shop. I am Živilė – creator and designer at Padūdė design.
From the start, Padudė Design jewelry is carefully hand-crafted in Northern Europe, Lithuania. All the items we sell are born here, in the Baltics - from concept and design to final product.
I believe in what I do, and personally, I strive to bring joy and delight to those wearing my jewelry. That's why all the items are hand-made with love, carefully selected details, combined with attentiveness and craftsmanship.
The Mission
I aim to inspire confidence, uniqueness and spark creativity. This is a journey. I see it as an inner non-stopping quest for positivity, freedom, and beauty. I look for colors, inspirations, and enjoyment. Personally, I always think of you - who you are and who you aspire to become.
I hope to fulfill your dreams and imaginations and offer a lovely piece of jewelry for you or your loved ones - be it your mom, daughter, sister, or friend.
Our Production Philosophy
From the very beginning, I worked as a boutique craftsman, producing unique jewelry in tiny quantities. With a less-is-just-enough philosophy, I look for quality and uniqueness. Each item is carefully thought of, designed with a woman wearing it in mind.
I am thrilled to have you here! Let's enjoy the journey together.